Friends of Perseid
As a parent or carer of a child at Perseid School, you are automatically a member of the Friends of Perseid Association.
There
is an opportunity to be as involved as you wish; our main purpose and fundraising campaigns centre on raising funds for the school and to support learning both in and beyond the classroom.
FOPS encompasses the Headteacher and up to 12 members elected by staff and parents/carers; however all members of the Perseid community are invited to attend meetings and participate in the planning and delivery of social and fundraising events.
Friends of Perseid is a registered charity, allowing us to receive donations and gifts from companies and other charities for the charity itself and the school. The help and support provides life-enhancing benefits for our pupils who have long term complex learning disabilities and healthcare needs.
Watch the 'How it Works' video at: https://shopandgive.thegivingmachine.co.uk/how-tgm-works/
Sign up with Perseid School (Friends of) FOPS as the charity you would like to support.
Over £2,600 has been raised for FOPS by using The Giving Machine.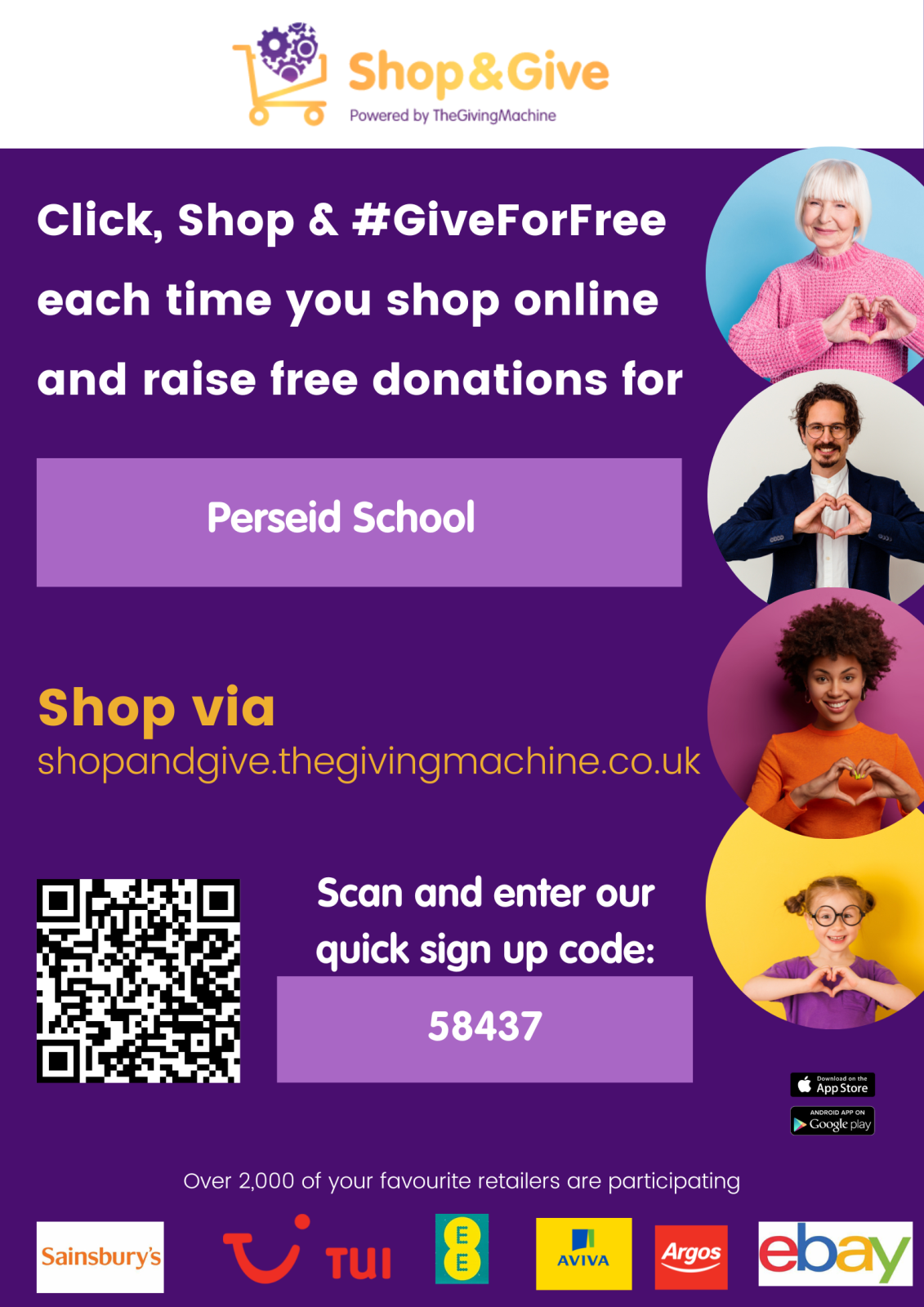 Visit our JustGiving Page to support our fundraising efforts or donate.