Christmas Tree, Christingle and Christmas Visits
Every year, our Admin and Premises Teams work hard across Lower and Upper School to create a magical environment for our pupils – loved by pupils and animals alike!
As part of our annual celebrations, pupils at Lower School enjoyed Christingle assemblies to help them think about the meaning of Christmas. Pupils were able to share quiet reflection time, discuss what Christmas means to them and sing Christmas songs as a lovely shared experience for pupils.
This year, our younger pupils were lucky to not only be visited by Santa in school, but to visit him as well. Santa visited both sites with his elves, hand delivering presents to patiently waiting pupils. Elephant,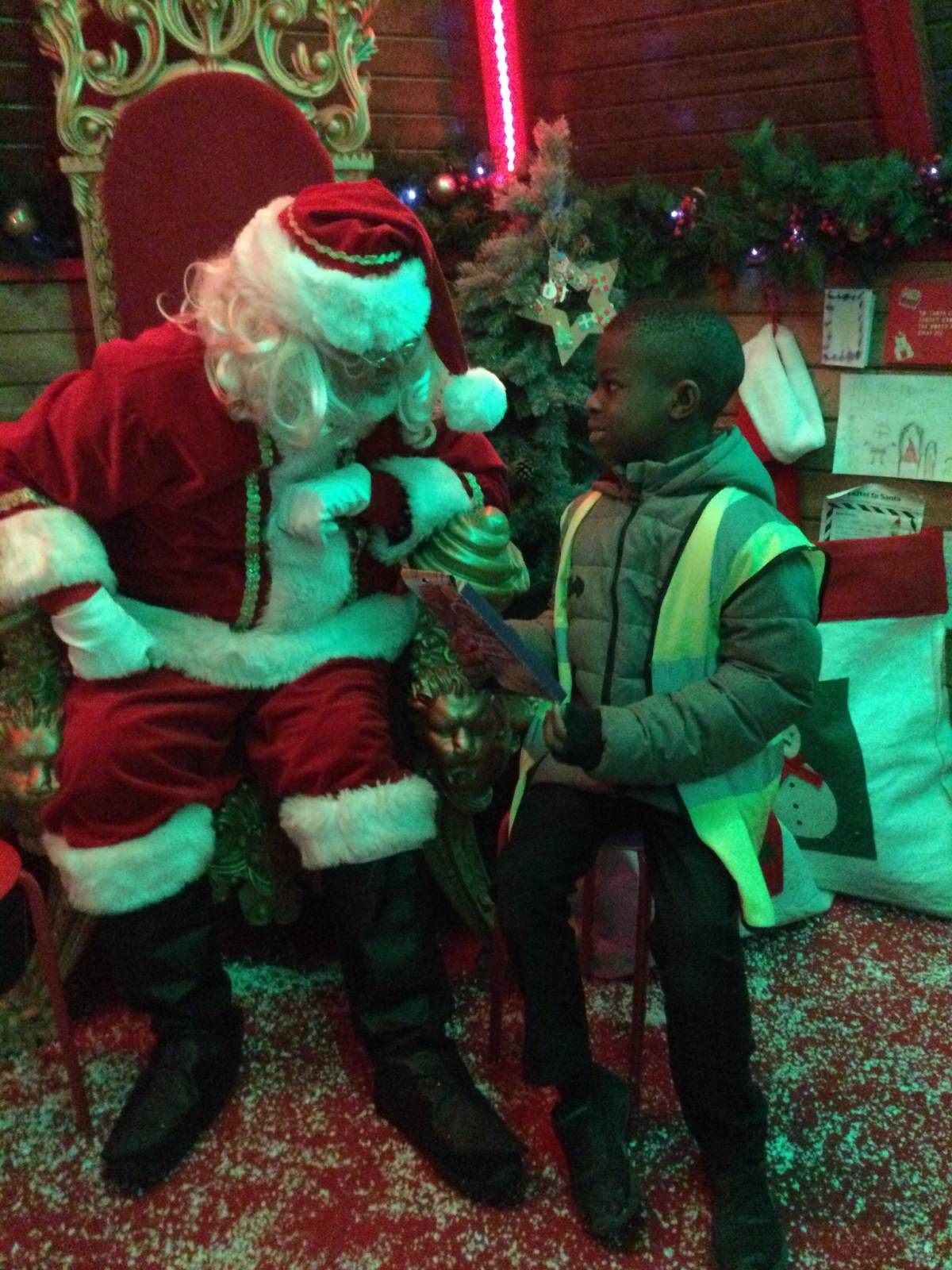 Tiger, Zebra, Parrot and Monkey classes experienced a retelling of the Nativity at Deen City Farm, where pupils were able to wear costumes for the different roles, and sing carols as part of the Christmas story.
It was fantastic to see pupils engaged in the singing and instruments, and to see them so delighted at the two sheep who also played their part in the story. The event was very special for our pupils, and we would like to extend our thanks to the Parish of Morden and Deen City Farm for hosting us.