Thrive
The Thrive Approach is a specific way of working with all children that helps to develop their social and emotional wellbeing. Enabling them to engage with life and learning; with positive relationships is at the heart of Thrive.
The Thrive approach uses key relationships, together with play and creative activities, to give children key experiences at each stage of their development.
Repetition of these activities supports their development, helping them to:
Feel good about themselves and know that they matter
Increase their sense of security and trust
Increase their emotional well-being
Increase their self-esteem and confidence to learn, and much more.
We are thrilled to share that in March 2022, Perseid School was awarded the Thrive School of Excellence award, the highest level of achievement in Thrive's Ambassador schools scheme.
Massive congratulations to the Thrive team on this outstanding achievement, and to everyone at Perseid supporting the pupils' emotional and social wellbeing daily.
If you require further information or wish to express an interest in Thrive, please contact the school on 020 8658 9737 or email office@perseid.merton.sch.uk and address all support requests to Surita Meyer, Thrive Lead.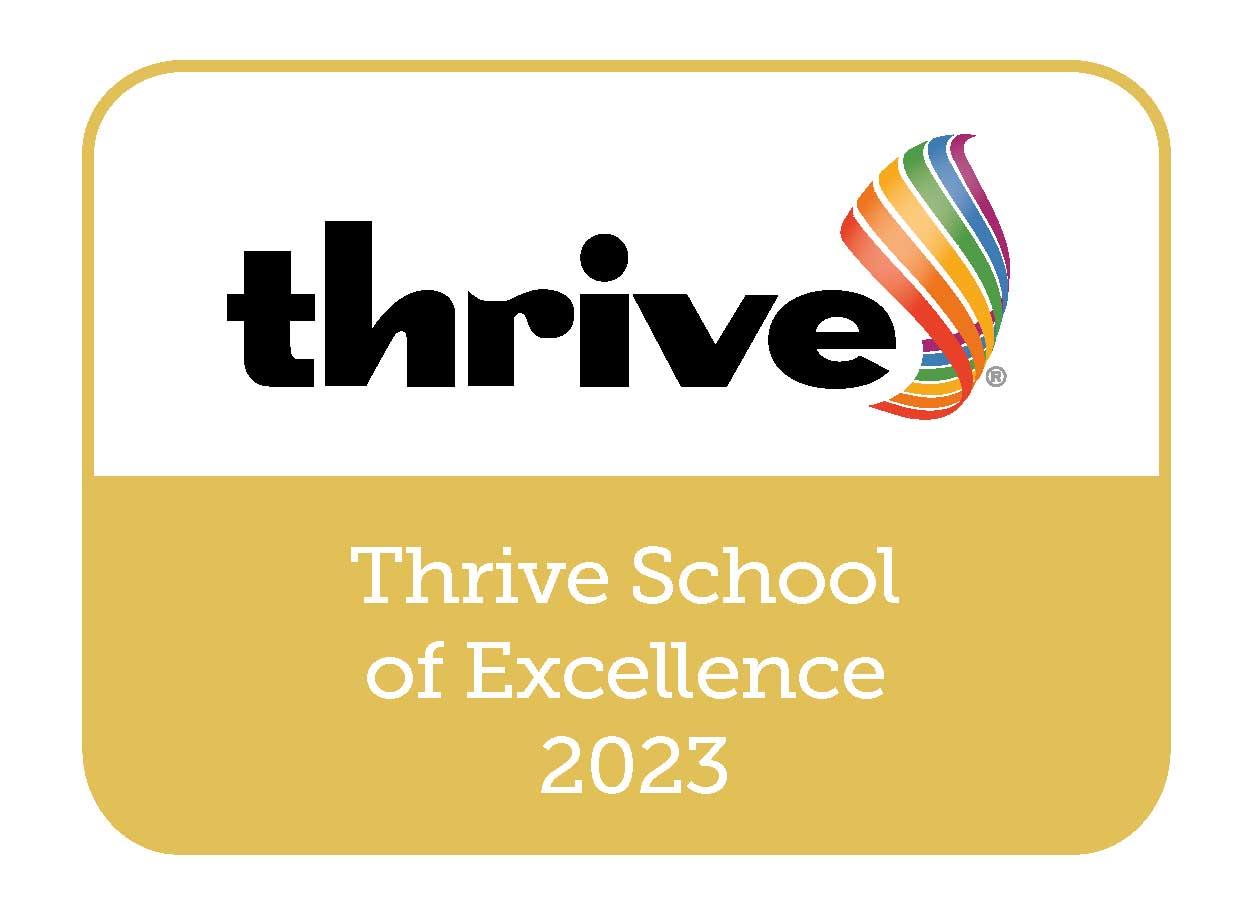 Thrive Thank a Trainer
Each month, Thrive invites people who have experienced Thrive training to thank a trainer who has consistently demonstrated a high degree of excellence and delegate care.
We were thrilled that Perseid School Assistant Headteacher and Thrive Lead Surita Meyer, was recognised and thanked by Thrive, nominated by Candy Clark.