Outdoor Learning Day
Outdoor Learning Day us a global movement, to make time outdoors part of every child's day. Teachers take children outdoors to play and learn, and enjoy spending time outside the classroom.
Both Lower and Upper School enjoyed different activities and applying their learning from the classroom into the outdoors.
Turtle
Class enjoyed spending time outside this afternoon for Outside Learning. They observed the Autumn leaves and the weather changes. They were encouraged to choose appropriate clothing for working outside.
Blue Pathway spent their maths session outside. Pupils spent time collecting natural materials to count into five frames, ten frames and to 20 and were encouraged to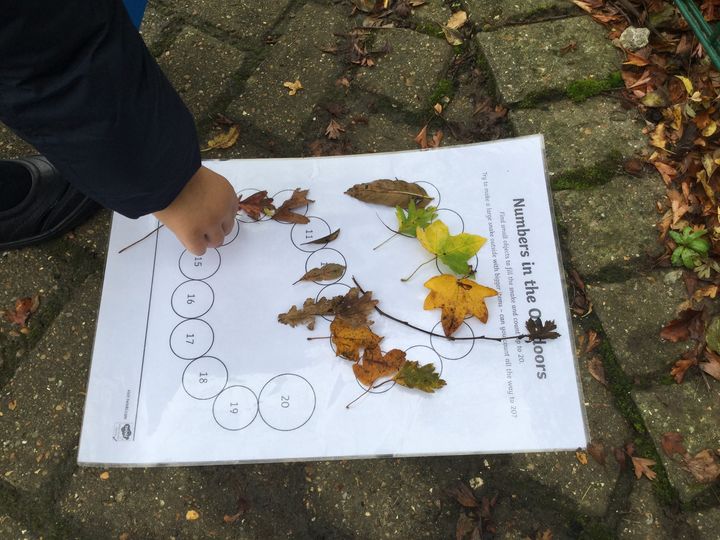 listen and respond to instructions such as 'add one more' leaf to their bucket and to touch and count the leaves on their counting frames. They really enjoyed the session, loved collecting leaves and were using their number and place value knowledge outside!
Parrot Class had a lovely afternoon playing outside and doing a autumn nature hunt! They were chatting together, and looking for different things to find such as berries, coloured leaves etc. Parrot Class really enjoyed celebrating Outdoor Classroom Day!
And Dali class participated in their Sports and Leisure class outside, enjoying their class orienteering game, searching the school grounds to find where our friends were hidden.